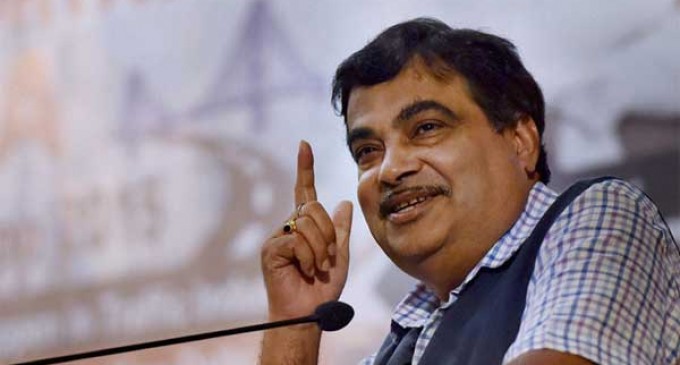 New Delhi, April 9 (IANS) India and South Korea will discuss ways to take forward their bilateral cooperation in shipping, ports, inland waterways, highways, river interlinking and infrastructure, during Indian Shipping Minister Nitin Gadkari's four-day visit starting on Monday, an official statement said.
"The visit is aimed at strengthening ties between the two nations and further cementing cooperation in different areas," the statement said on Sunday.
An Undertaking on Mutual Recognition of Certificate of Competency of sea-farers will be signed during the visit.
India and South Korea have an institutional framework for cooperation through the memorandum of understanding for cooperation and mutual assistance to facilitate development of ports, port-related industries and maritime relationship, the statement added.
Before leaving for Seoul, Gadkari said: "Mutual Recognition of Certificate of Competency of sea-farers is an important step for both countries. Signing of the Undertaking will pave the way for recognition of maritime education and training, certificates of competency, endorsements, training documentary evidence and medical fitness certificates for seafarers issued by the Government of both the countries."
He also said while South Korea is a large ship owning nation, India is a large seafaring nation with around 1,54,349 Indian seafarers. "This agreement will facilitate Indian seafarers to work on Korean ships as there is requirement of seafarers on their ships. Korean entities as of now own more than 500 foreign going ships," he said.