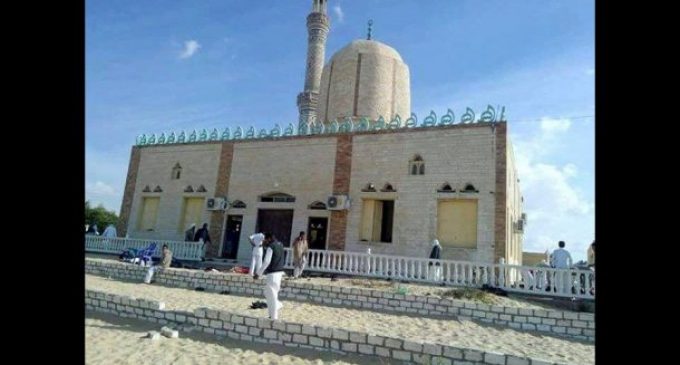 Cairo, Nov 24 (IANS) At least 155 people were killed in a bomb attack on a mosque in Egypt's Sinai peninsula on Friday, Egyptian state media reported.
The assailants planted home-made explosives in the al-Rawdah mosque in the northern city of Arish and detonated them as worshipers were leaving after prayers. They also shot at anyone who tried to escape, a security source told Efe news.
More than 100 people were wounded in the attack, reports said. Pictures from the scene showed rows of bloodied victims inside the mosque.
One report said the target appeared to be supporters of the security forces who were praying at the mosque. Egyptian President Abdel-Fattah al-Sisi has called for a meeting of the security committee.
No group has so far claimed responsibility for the attack.
Source : Sarkaritel.com